A counter coup against Colonel Goita reported with 5 dead in Mali
The worse nightmare of any coup maker is the threat of a counter coup by soldiers who are still loyal to the deposed regime.
Coups are staged by military personnel or revolutionaries with the support of other disgruntled officers to restore proper democratic governance or to ensure that the economic situations in the country are favorable to the masses.
There has been series of coups across the continent but the West African sub region has has seen the most of such skirmishes.
Coup leaders mostly cite injustice, corruption and hardships suffered by the masses whom they have sworn to protect as the pretext for overthrowing elected government to bring freedom to them.
Mali recently took the center stage after two successful coups were launched by the country's strongman, Colonel Assimi Goita. The junta leader is serving as the head of state and has began initiating process to restore the country to civilian rule.
Fast forward, a counter coup is reported by credible sources which states that five soldiers are dead with many injured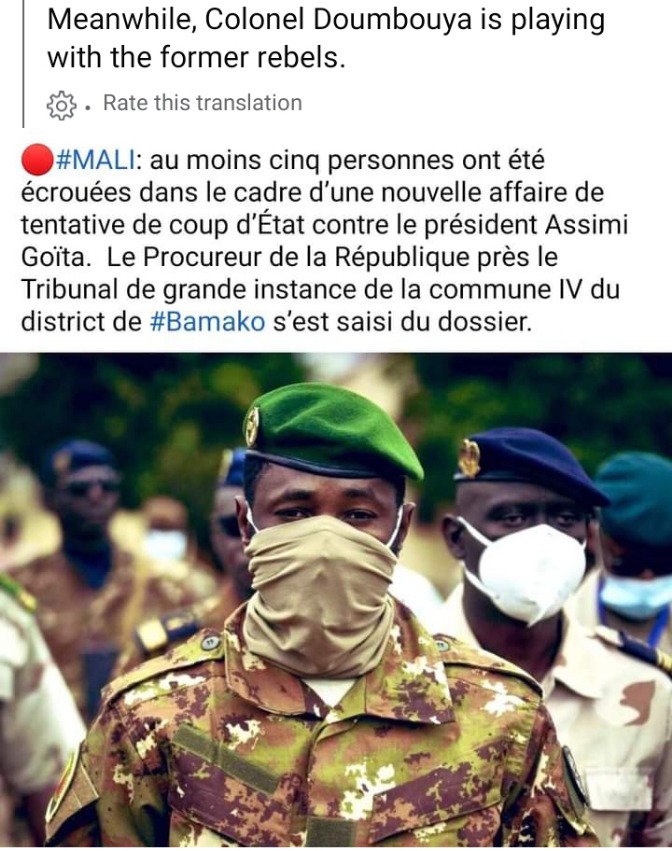 It is believed that those who are involved comprises of a Colonel Major, a commissioner of Police and two officers. Their motive remains unknown as investigations have commenced into the incident.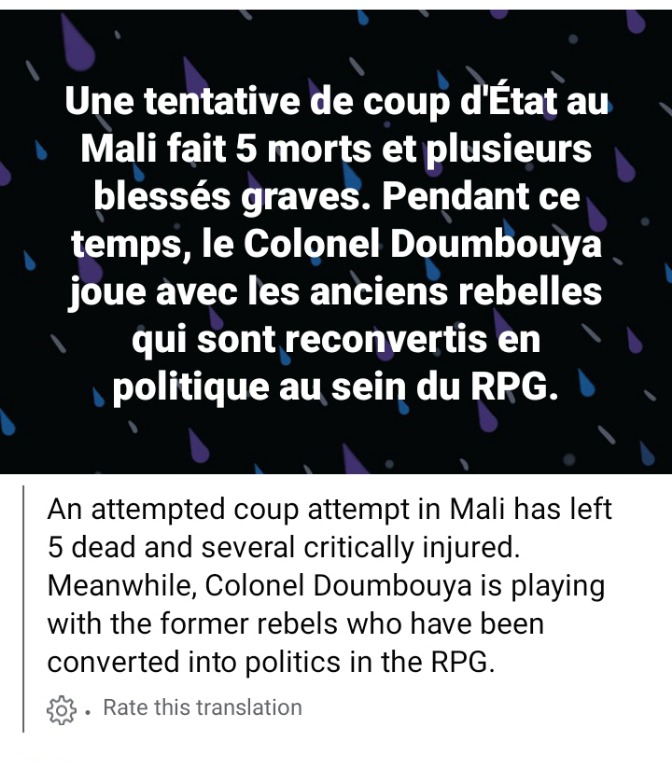 Mali's coup leader's counterpart in Guinea, Colonel Mamadou Doumbouya is currently facing some pressure from the opposition parties for him to honor his pledge by returning the country to democratic rule. Their interest is for elections to be held and the deposed President, Alpha Conde released. Is Doumbouya being too lenient and playing with fire?