Alpha Conde versus Mamady Doumbouya: who deserves the presidency, the soldier or the politician?
Guinea, a West African country has in recent times been gained the focus of African Politics. The struggle is between deposed President and the newly appointed interim President.
Special forces commander, colonel Mamady Doumbouya, is a prominent licensed officer of the School of War, has over fifteen years of military experience and training in rough terrains during operational missions in some war torn countries like Afghanistan, Ivory Coast, Djibouti, Central African Republic and received additional training in close protection from Israel, Cyprus , United Kingdom and Guinea.
He gallantly brightly completed the operational protection specialist exercise at the International Security Academy in Israel and also the unit commanders training course at the Infantry Application School in Senegal, the training of staff officer (EEML – Libreville) and the Paris War School.
Appointed as the leader of the Special Forces Group, he adapts and conform to any situation that requires self-control, danger assessment and immediate decision-making. The elite commander battle tested and able to identify and defuse risky situations by staying calm in the face of an aggressive surroundings and serious uncertainty.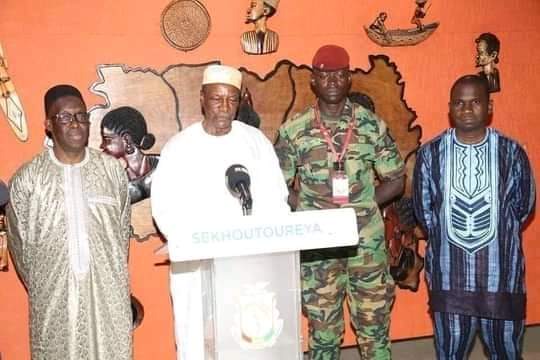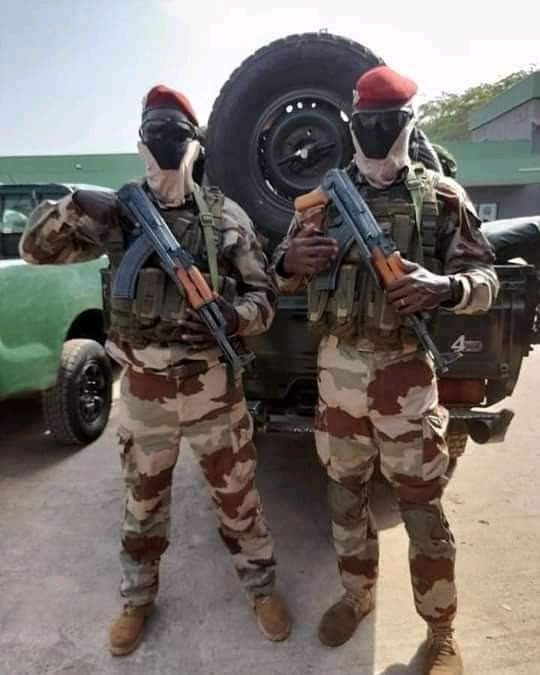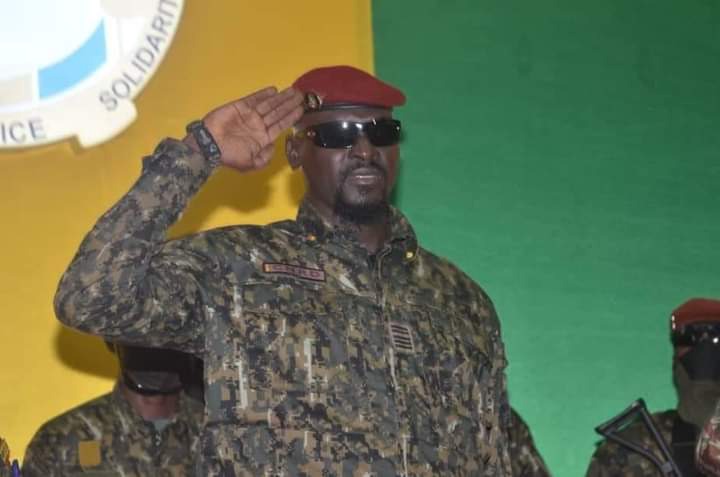 His academic qualifications are excellent as he acquired a Master 2 (bac + 5) defense and industrial dynamics at the Panthéon University Assasio Paris ll. The vibrant 41 years old is a Defense Expert in Military administration, command and strategy. He is a skilled fighter, instructor at the foreign legion in France. It is this physically impressive giant who has the heavy task of overseeing this original unit of the Guinean Armed Forces.
Alpha Condé was born on 4th March 1938, he is a Guinean politician who has been President of Guinea from December 2010 to September 2021. The statesman, spent over 3 decades as an opposition leader to a number of governments in Guinea, unsuccessfully contesting against President Lansana Conté in the 1993 and 1998 presidential elections and leading the Rally of the Guinean People (RPG), an opposition party. 
Read Also: Doumbouya finally sworn with his wife, beside him
He was however, fortune to stand again in the 2010 presidential election and won. Condé was elected president in a second round of voting. Upon assumption of office that December, he became the first freely elected president in the country's history. Condé was reelected in 2015 with about 58% of the vote, and again in 2020 with 59.5%, although the vote was tainted by allegations of fraud.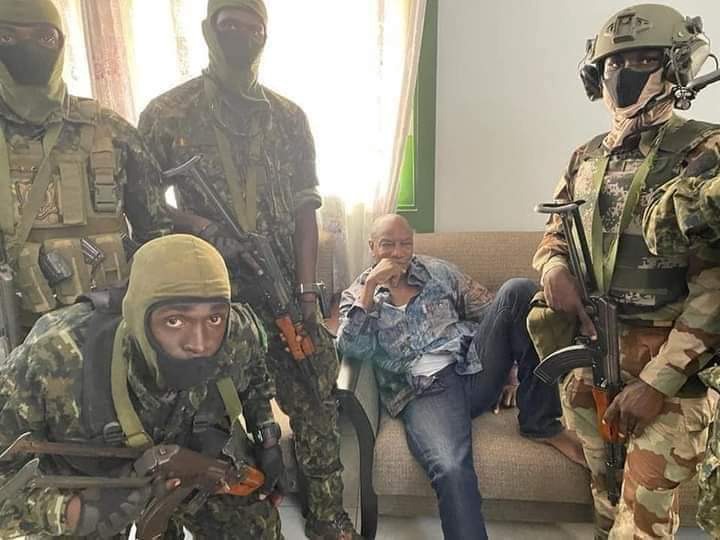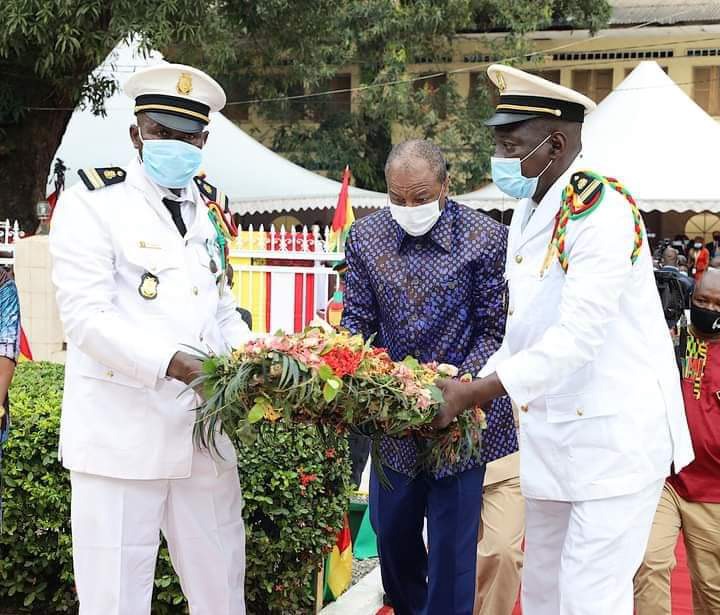 He vowed after winning the election in 2010, declaring he would and defend the Constitution thereby strengthening Guinea as as a hub of democracy and lead a crusade against corruption, nonetheless, he and his son have since been accused of indulging in corrupt scandals, mostly related to the mining industry, and suspected of election rigging.
On 5 September 2021, Alpha Condé was arrested and overthrown by the Guinean military in the 2021 Guinean coup d'état. Both men have their loyalists and supporters. The question which remains now is, who deserves the presidency? Your views and comments are welcome.
Source: cbgist.com