Another military brutality in wa; Soldiers go on rampage beating civilians with some lined up in gutters
It is extremely bad how a demonstration to protest the murder of one results in the killing of four. This is simply insufferable.
The rate at which the Ghanaian Army has been losing credibility in recent years is rather alarming. Things have gotten so bad that we are using men of our once prestigious military to enable criminal and illicit activities such as beating civilians, land grabbing, protecting and robbing galamsey sites, etc. The salient question becomes what next?
History suggests that whenever the military loses credibility, it is almost always followed by civil unrest and war. We shouldn't allow corrupt politicians to drag us down a treacherous rabbit hole.
Brutalizing unarmed civilians in the manner we have seen in Ejura, calls into the question the very nature of our current security architecture.
Deploying the military at the least chance in managing civilian affairs is deplorable. An immediate investigation into the shooting is required and the culprits must be treated as murder suspects and dealt with accordingly.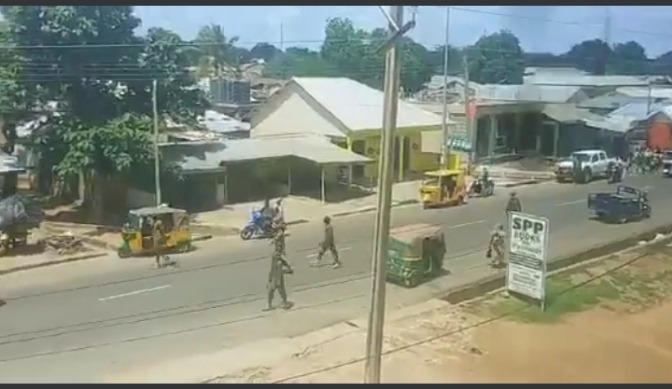 At this rate, every civilian life is vulnerable in the hands of these increasingly trigger-excited soldiers. Just after 24 hours the military were called in to calm tensions at Ejura with several protestors injured and others shot dead, another military brutality is recorded in Wa as soldiers go on rampage beating civilians.
It is believed one of them had a problem with a town guy for stealing and the military guy called his fellow men in uniform to attack anyone found on the street.
Military persecution and bullying in Wa. This afternoon, military men were captured torturing and manhandling indigenes of Wa. According to eyewitness, someone stole their phone in that area that calls for all these.
I taught all theft cases are supposed to be reported to the police? People were lined up in gutter and beaten mercilessly.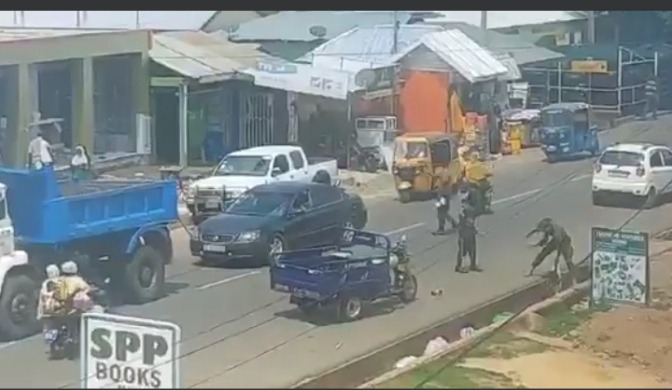 As the strain relationship between the military and civilian populace seems to widen, officers in uniform were expected to conduct themselves professionally but it seems things are getting out of hand.
You can watch the video