BBC Journalist Says 'I Am Happy England Lost, Racism Can't Win'
Following what has been a racial abuse if Rashford, Sancho and Saka for missing their crucial penalties against Italy in the euro finals, a BBC journalist has said she was happy England lost for how racist some fans are.
Yvette Twagiramariya, said she is excited over England's loss to Italy in the Euros finals.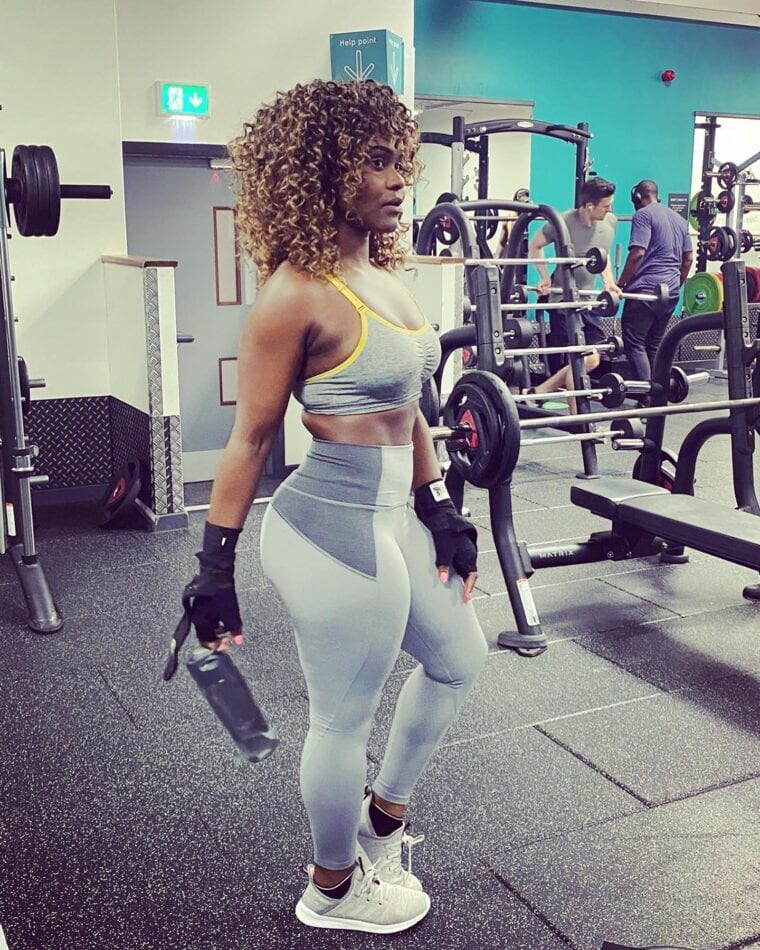 Sharing her post match opinion in reaction with racial abuse targeted at Marcus Rashford of Manchester United, Sancho of Manchester United and Saka who plays for Arsenal for missing their penalties, Yvette is saying that "I don't like football but the racist comments on social media about our black boys show a lot about this country! well, guess what… we are no longer your slaves (surpriseeee!)! you are not our masters. take a chill pill & sit down".
When you love someone at their best you should love that same person at their worst. Now, while you sipping on your tea & biscuits … those boys are enjoying their £ with their families because black people ain't got time for hate! (me singing: it's going to Rome! our ancestors are proud of you," she concluded.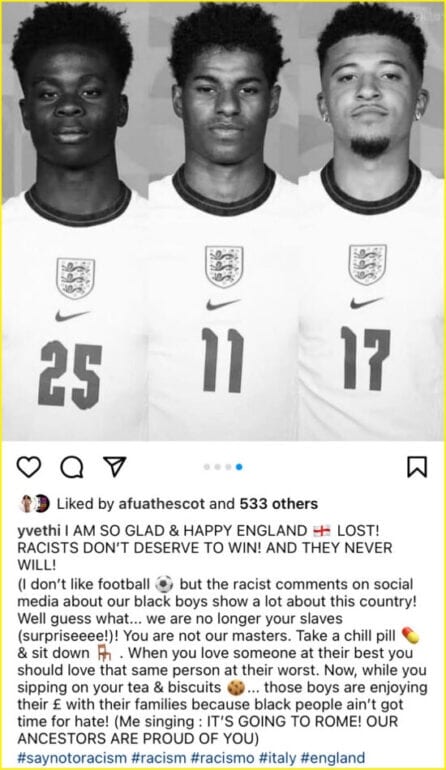 I am sickened by the racist abuse aimed at England players after last night's match.

It is totally unacceptable that players have to endure this abhorrent behaviour.

It must stop now and all those involved should be held accountable. W

— The Duke and Duchess of Cambridge (@KensingtonRoyal) July 12, 2021
This England team deserve to be lauded as heroes, not racially abused on social media.

Those responsible for this appalling abuse should be ashamed of themselves.

— Boris Johnson (@BorisJohnson) July 12, 2021
Three lads who were brilliant all summer had the courage to step up & take a pen when the stakes were high. They deserve support & backing not the vile racist abuse they've had since last night. If you abuse anyone on social media you're not an @England fan and we don't want you. pic.twitter.com/PgskPAXgxV

— Harry Kane (@HKane) July 12, 2021