Coup leader Captain Camara to meet coup maker, Colonel Doumbouya: Will there be peace in Guinea?
Africa has been plagued with coups and it remains the continent with the highest number of military overthrows of democratically elected governments. Most notably Guinea, this country has suffered series of takeover and two of these coup makers: Captain Moussa Dadis Camara and Colonel Mamady Doumbouya are about to meet.
The Guinean junta reportedly announced that it is considering that Dadis Camara will return home. ′′In all likelihood, Captain Moussa Dadis Camara should be able to return to Guinea by the end of September with all honors related to his status as an officer and former head of state", said the military authorities in power.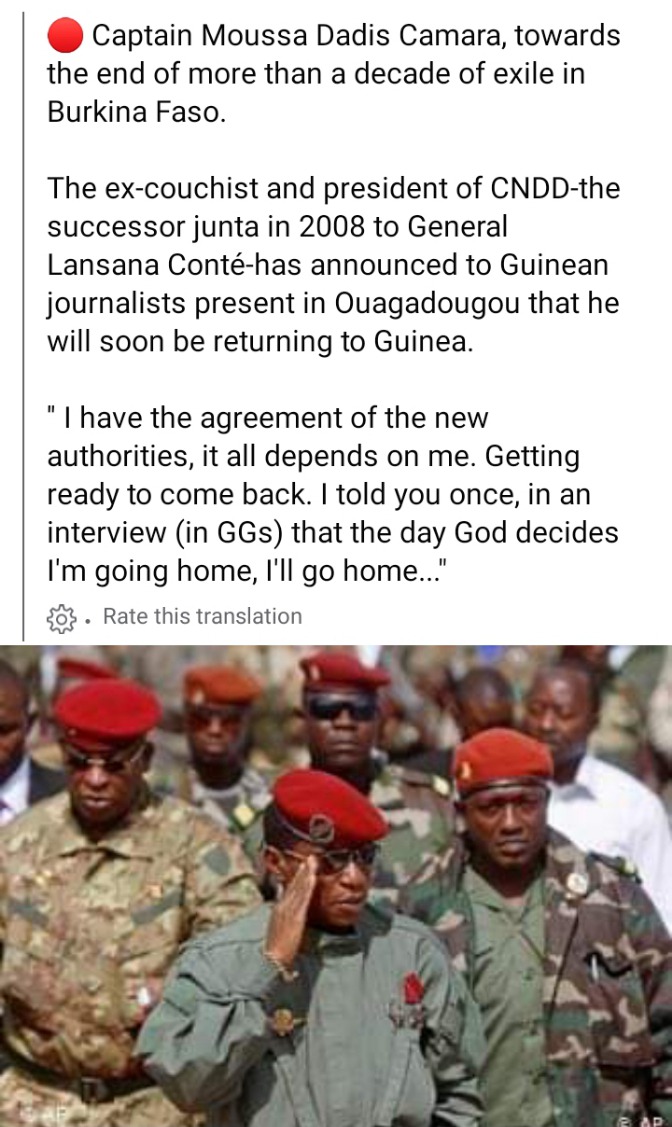 Capt. Moussa Dadis Camara led military coup d'etat that after death of president of Guinea, Gen. Lansana Conte who came to power since 1984. The Guinean claimed that since independence of Guinea in 1958, Guinea have experience turmoil by military junta's who come to power through military coup d'etat that killed some citizens.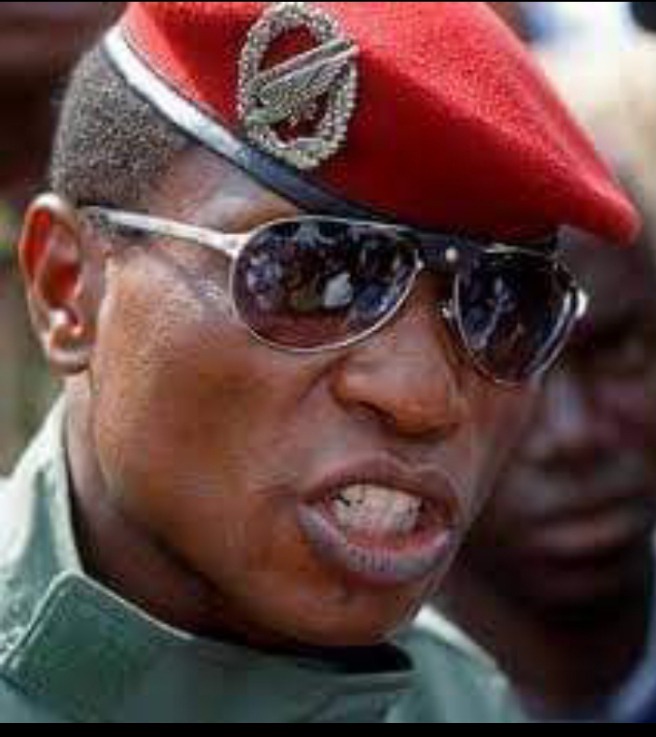 Hours after the announcement of the death of Lansana Conté, the then President of Guinea, Captain Camara, formerly unknown on the international scene, appeared on Guinean radio and television to openly declare that a coup has take place and that he is the Country's strong man, he proclaimed himself as president of the Republic of Guinea Conakry.
Academically, Dadis Camara attended primary and secondary schooling at N'zérékoré, and obtained a bachelor's degree in mathematics, science at Samory Touré High School. He decided to join the military and went to study abroad in 1986, he enlisted into Gamal Abdel Nasser University in Conakry and acquired a Bachelor's degree in Economics and Finance in 1989. Moussa went to Germany for his military training.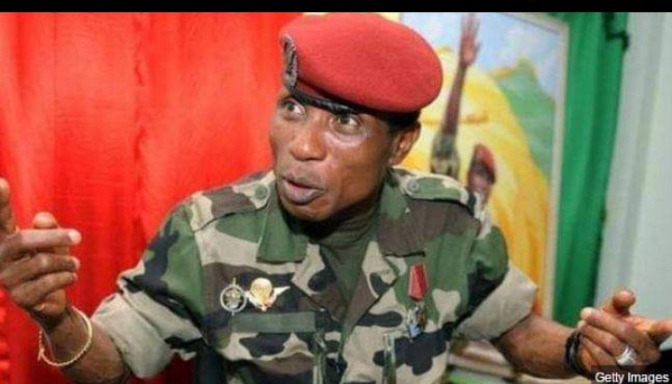 The junta's leader, announced initially not to contest the presidency, but changed his mind that he will only contest for presidency so as to pave the way forward for democracy in the Republic of Guinea. In addition, his decision to prevent other political parties to partake in the national election was condemned by the opposition parties and others civil organizations.
Read Also: Doumbouya set to audit public accounts of government employees; Alpha Conde's ministers on the run
On September 28th 2009, massacre was committed by military junta's headed by President, Capt. Moussa Dadis Camara. Residents and opposition members organized to stage a protest and demonstrate to the junta leader.
Heavy armed force and elite police were deployed around the national stadium in Conakry, to disperse protestors but it was met with resistance. This compelled the soldiers to open fire against protestors in the national stadium where over a hundred of Guinean citizens where killed.
This development angered one of his loyal aid and bodyguard who accused his boss of killing protestors. On December 9th 2009, Capt. Moussa Dadis Camara who led military junta's was shot by his angry bodyguard, Sgt. Aboubacar Toumba Diakite because he ordered the execution of protestors who were demanding their right as citizens of Guinea.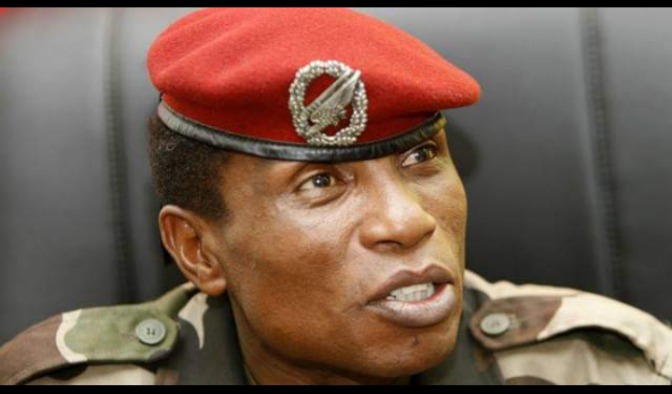 He was severely wounded from his head to the neck but survived the gunshot and was immediately flown to a hospital at Rabat, in Morrocco. On January 12, 2010, Moussa Dadis Camara regained his strength and left Morocco, where he had been hospitalized since December 4, for Ouagadougou, the capital of Burkina Faso. Camara abstain from power citing health reasons.
Doumbouya also seized power from Alpha Conde and currently the whereabouts of the former President is unknown. Both, Captain Moussa Dadis Camara and Colonel Mamady Doumbouya are coup makers and are likely to meet. Will there be peace in Guinea? Your views and comments are welcomed.
Source: cbgist.com