Dombouya sacks another 123 senior officers with immediate effect: Here's the list of the officers
The custom excise and preventive services comprises of both Excise and Custom duty which are taxes levied by the government. Excise is a tax levied by the government on goods manufactured inside the country, excise duty is payable by the manufacturers and Customs duty is a tax levied by the government on goods produced outside the country.
Doumbouya has ordered the compulsory retirement of over a hundred and twenty three officials and these are commissioned officers occupying the various departments of the division. What is most surprising is that, these officers instructed to proceed on retirement included the Director General, Major General Toumani Sangare.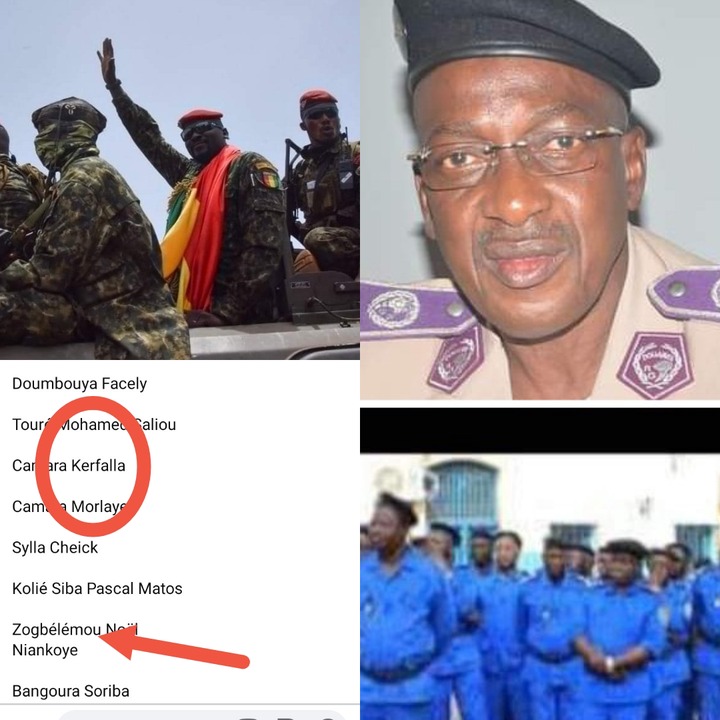 The service demands serious physical training which seems a bit tough as such new and energetic personnel are required to serve. Usually this training part consist of physical fitness, handling and shooting practise because Customs have been given the mandate to prevent smuggling of illegal goods. Hence, officers have to work at both day and night which makes it dangerous.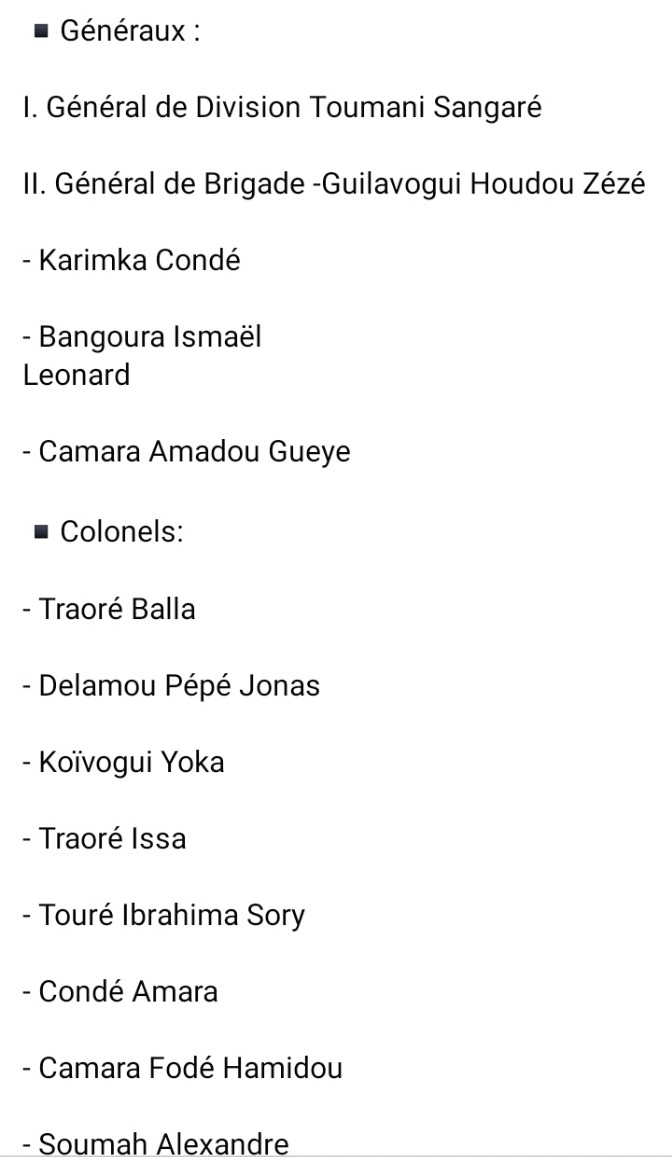 Doumbouya still wants to ensure that the old folks who have been in active service for decades are sent home for new ones to takeover. It is however believed that all benefits and entitlement due these officers will be duly awarded.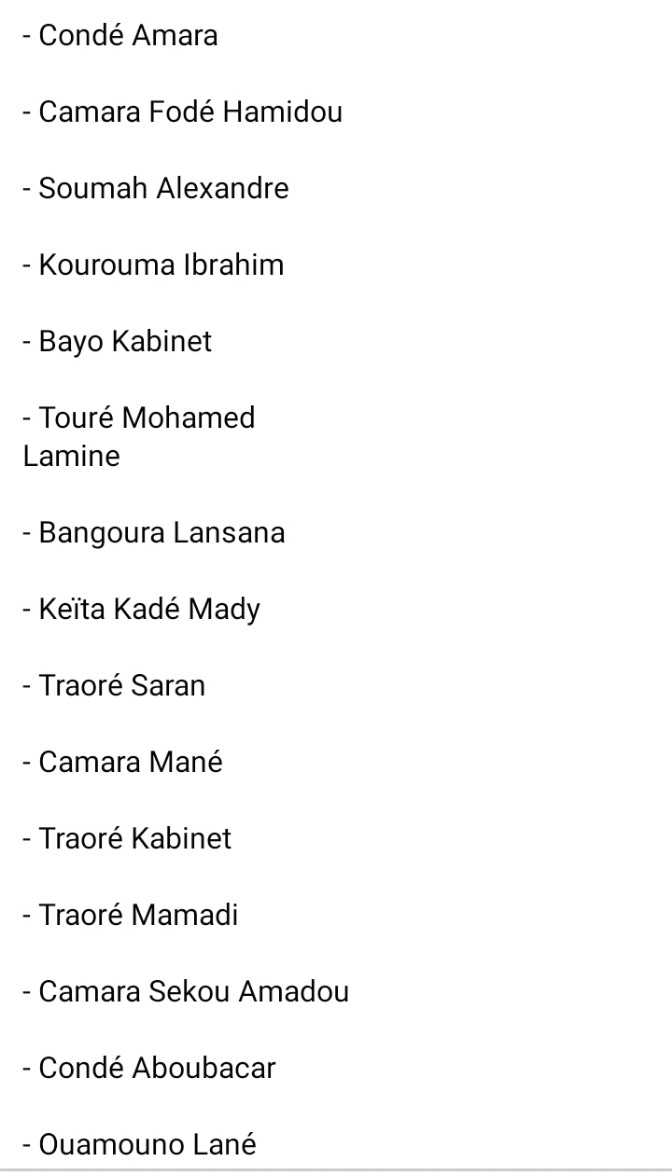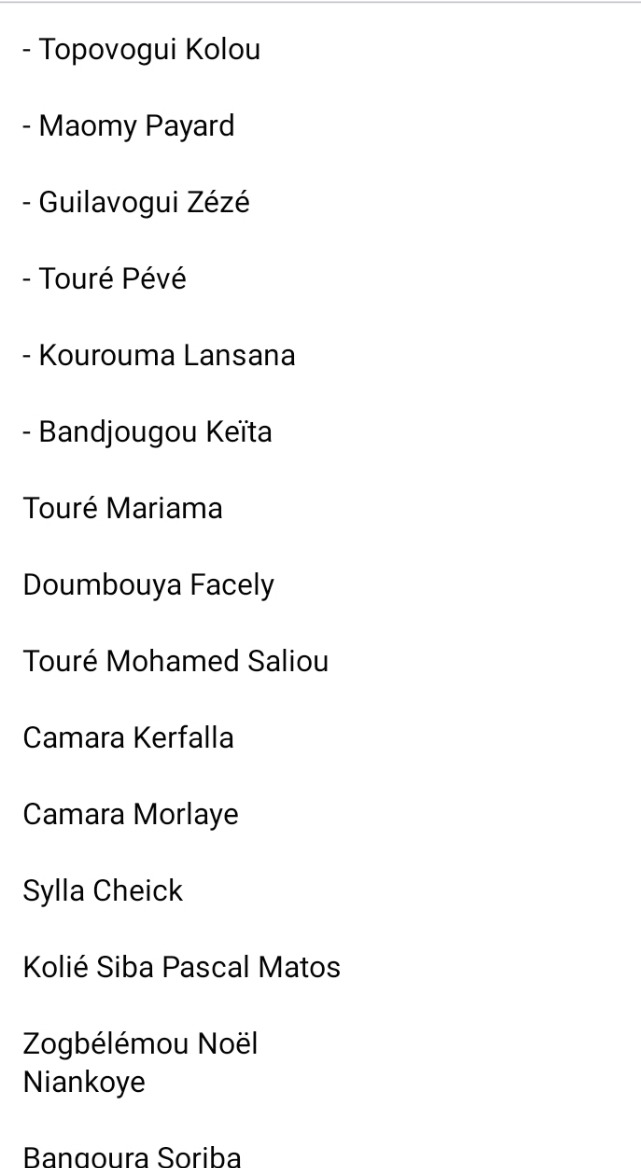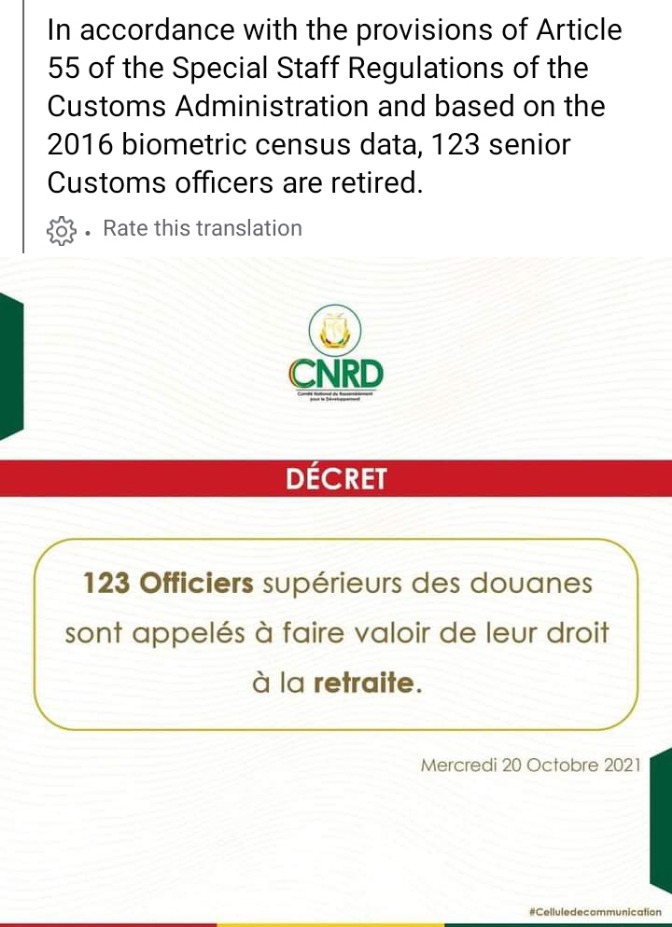 This initiative according to analysts is long overdue and clearly is aimed at sending those who have served for decades to take a rest. Many of such policies will be implemented in the coming days.