Doumbouya summons Alpha Conde party members who threatened and demanded for his release to appear before him
Following the decision by the elite members of Alpha Conde's party to call on the authorities for his release, the junta leader has responded accordingly.
They organized the conference which saw the likes of their prominent politicians; Damaro Kamara, Makanera Kake, Bantama Sow, Bah Usmane, Albert Damanta Kamara, Dr. Diane, Kasory Fofana, Bourama Conde, and their other associates.
Their main purpose for their gathering was to send a strong warning to the coup leaders of the CNRD that they are not pleased with the turn of events involving their President and the elections. With their President, they requested his outright freedom taking into consideration his failing health due to old age.
More: Unexpected visit by Doumbouya to Guinea topmost universities causes massive stir among students
The dignitaries in attendance were very optimistic about the elections which they believe will go in their favor should an independent electoral body supervise and conduct the elections.
According to them, RPG as a party is very strong and a formidable force to beat any political opponent if elections were held.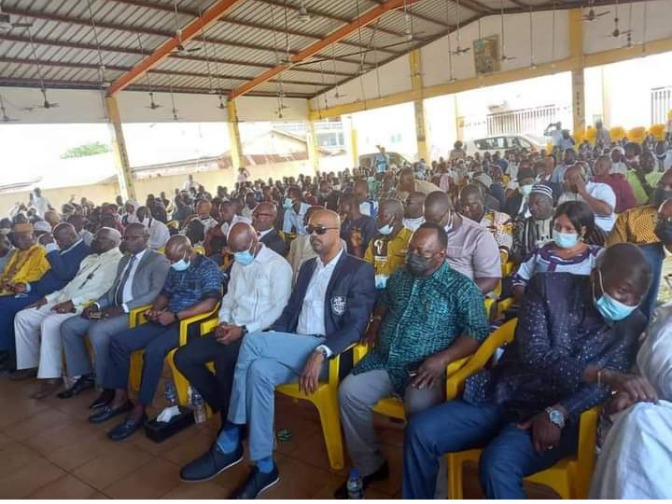 Many political analysts are of the view that for the safety of Guinea and Guineans, Alpha Conde should be kept away from everything and those supporters should be silenced.
They deceived Alpha, making him believe he's untouchable and unchangeable, misled him to believe he can do anything and supported him to change the people's constitution.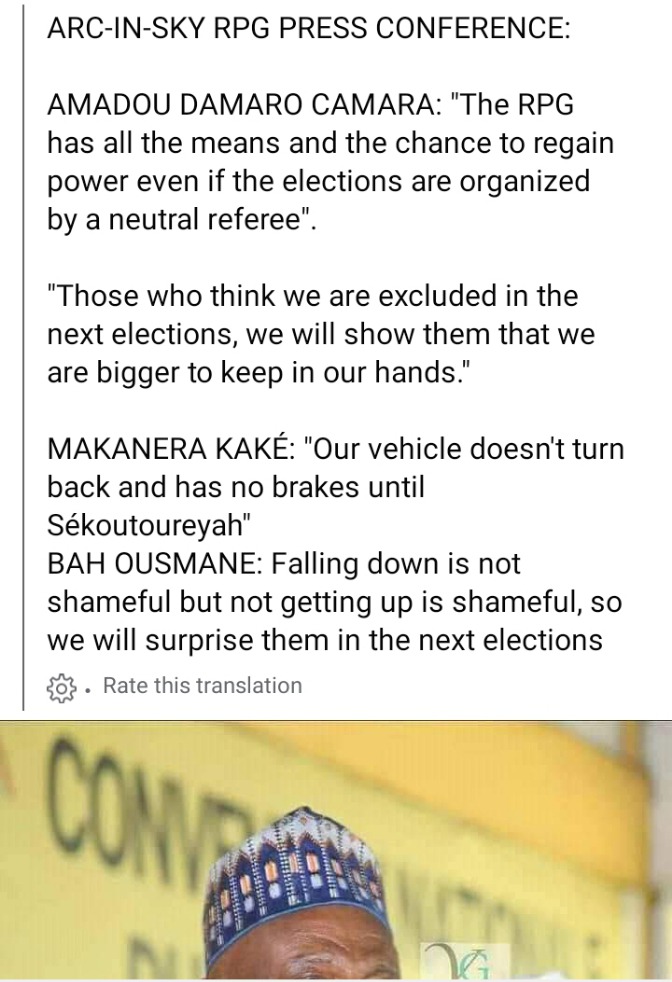 In addition, he unlawfully runs for a third term, slaughtering the opposition after the elections and forcefully imposing himself on the people.
Security experts have also said that the military junta is also making the same mistakes Alpha Conde made.
Why keep the man in custody without trial? That is illegal and human rights abuse and the man must be made to face his actions.
Fast forward, the coup leaders have summoned the RPG executives to appear before him and make some clarifications regarding their statements. They were expected this afternoon at the Mohammed V Palace at Kaloum. Is this a threat?
Source: Cbgist.com