Good News For 44 Generals: Dombouya Grants Them Huge Pension Benefits Including Diplomatic Passports
Pensionable jobs requires that any worker who gets to the age of 60, must bring his services to an end and go home with his benefits entitled to him or her.
Although, many have suggested Government work doesn't make one rich, it is a sure way to make one prepare adequately to invest and prepare for a future as well as become industrious and productive. 
Colonel Mamady Doumbouya took over power from Alpha Conde in a violent manner with the aid of some military personnel and most of these military men were commissioned officers with the rank of colonels.
They have been duly awarded for their loyalty and gallantry in combat on that fateful day of the coup which ousted the octogenarian President. 
Many of these close associates of the coup leader have been appointed to head various institutions and departments in the military and they are regarded as competent to uphold the principles of the junta.
The mission and vision of the coup makers for the Guinean State will come to fruition with these capable men who are determined to implement policies.
An order from the Coup leader, States that all of the 44 Generals are compelled to embark on mandatory retirement from active service.
Some experts are skeptical of this move and have indicated that forcing those generals, who are in charge of the provinces in Guinea to early retirement, is a message that Mamady Doumbouya cling on to power is in full swing.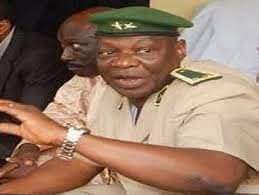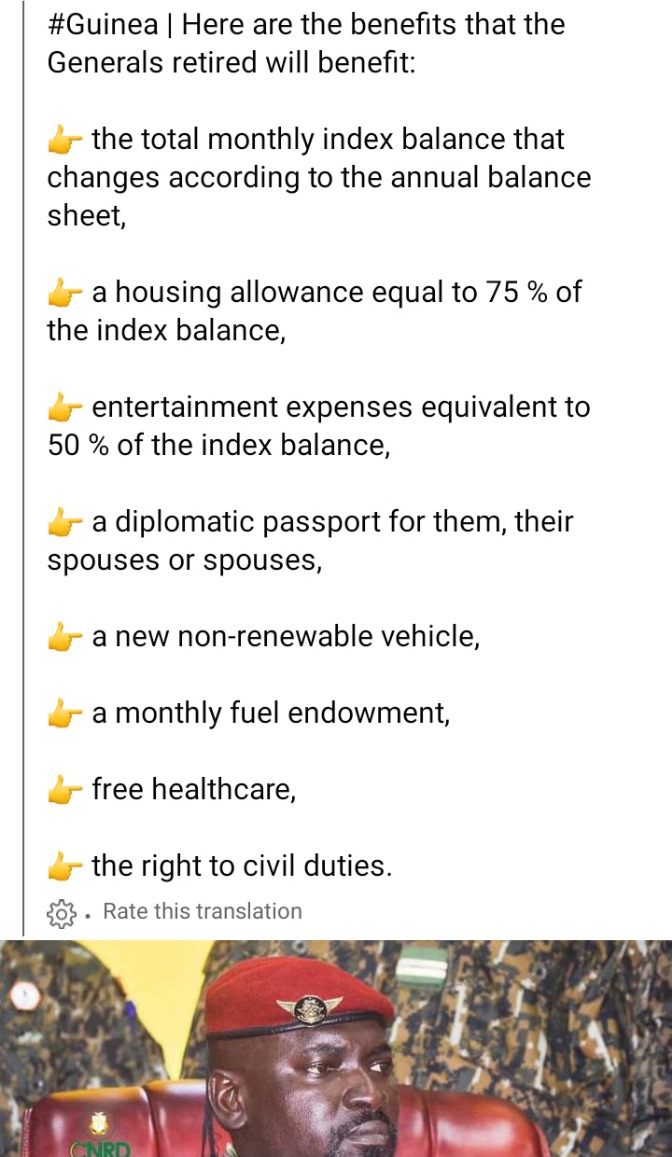 Others have also suggested that he should have redeployed the Generals to less militaristic positions such as; heads of state councils but not leaving them idle, because an idle mind is the devils workshop which can bring about disaster for his reign.
The retired generals were not sacked from the military to go home without according them what is due. 
Their pension benefits have been published and it's looks luxurious which even includes diplomatic passports for them and their spouses.
Source: cbgist.com