Man narrates how friend who came to squat with him in the US ended up bringing his family to live under the same roof
Twitter user identified by his handle as @Burmese_Tyga_ has narrated how a friend he accommodated in the United States(US) ended up bringing his family to his house which consequently made him exit his own apartment.
According to him, the initial agreement was that his friend would stay in his apartment for a period of 2 weeks, but things took a new turn as the proposed 2 weeks metamorphosed into a year and 6 months.
This friend of his made matters worst when he brought his family over to the US to live under the same roof; a situation the narrator couldn't bear anymore and had to angrily leave the house.
Read the full gist below: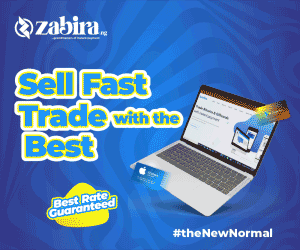 "I can't forget when I was still a good person and humans ruined me…. Years ago …I let my homie from Naija just stay in my house to settle in NY. 2weeks agreement became 1yr 6months of me catering for a grown ass man. Didn't end there…
After 1yr 6months of stretching myself…my nigga brung his wife and kid from Naija into my same house..I cant throw em out and can't stand em either so I went to squat with my father who lives about 30mins away..
Went from having a house to squatting in my father's house….the positive for me was….I was able to bond with my pops and have a great relationship with him before he passed a couple weeks later…RIP King.
Now….I was basically going to my house to just change clothes…and my nigga didn't think it wise that I need my space to mourn…so I really didn't get to really mourn n process my pops death. Couldn't stay in my late pops house anymore…I hated everything..
To cut the long story short…got kinda messy that he grudgingly left my place with his family and we cut ties since then. Thinking back now….
I shoulda handled it better by throwing his shit outside the day he went to bring his wife n kids from the airport. Na me fuck up.
Moral of story: You will still end up becoming the bad person you don't want to be cos you didn't become a bad person when you needed to be."
See tweets below: