Meet Brig. Gen M' Mahawa Sylla, The First Woman To Become A General In The Guinean Army Since 1960
Gone are the days when ladies were excluded from partaking in certain activities and careers but the saying that "what a man can do, a woman is capable of doing it better" has truly proven to be true. Recently, ladies have taken the forefront in many professions across the globe in the field of science and technology.
In the military, they have managed to compete with their male counterparts by holding key positions and offices by furthering their education to become officers. The officers can be psychologists, stress counsellors, vocational training officers, gender advisers, doctors, nurses, operations officers, information officers and logistics officers. One of such hardworking ladies is Brigadier General M' Mahawa Sylla.
She is the first female commissioned officer to attain the rank of a General in Guinea since the formation of the army in 1960 and a strong supporter of Doumbouya, the interim president of the transition. A graduate of the country's premier university, Gamal Abdel Nasser University, the soldier graduated with flying colors with a degree in economics. In 1985, she was the captain of the Guinean women's handball team, selected by the military.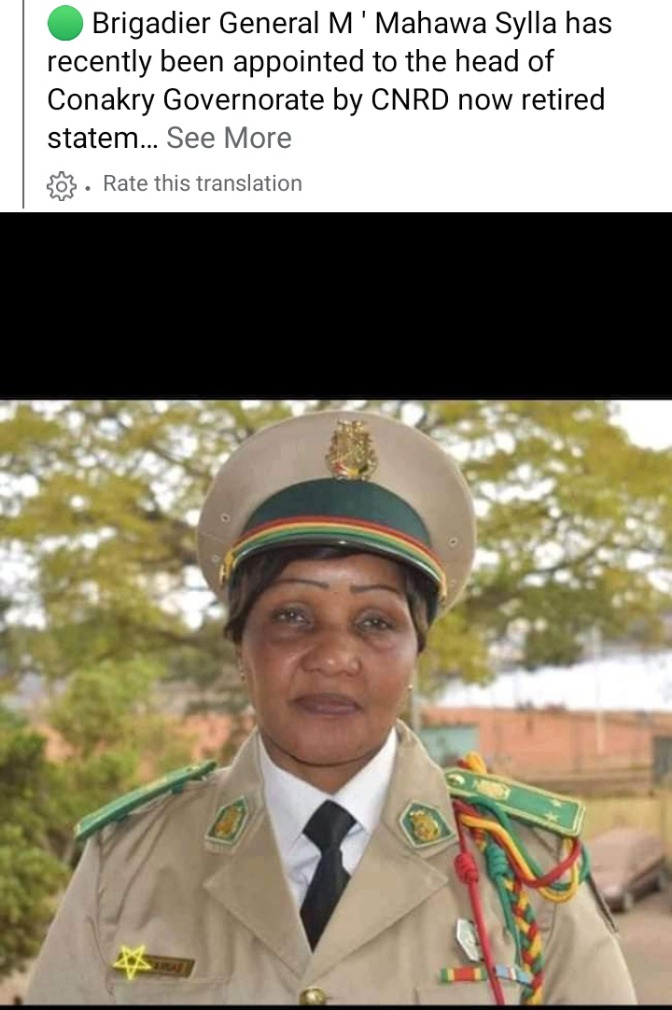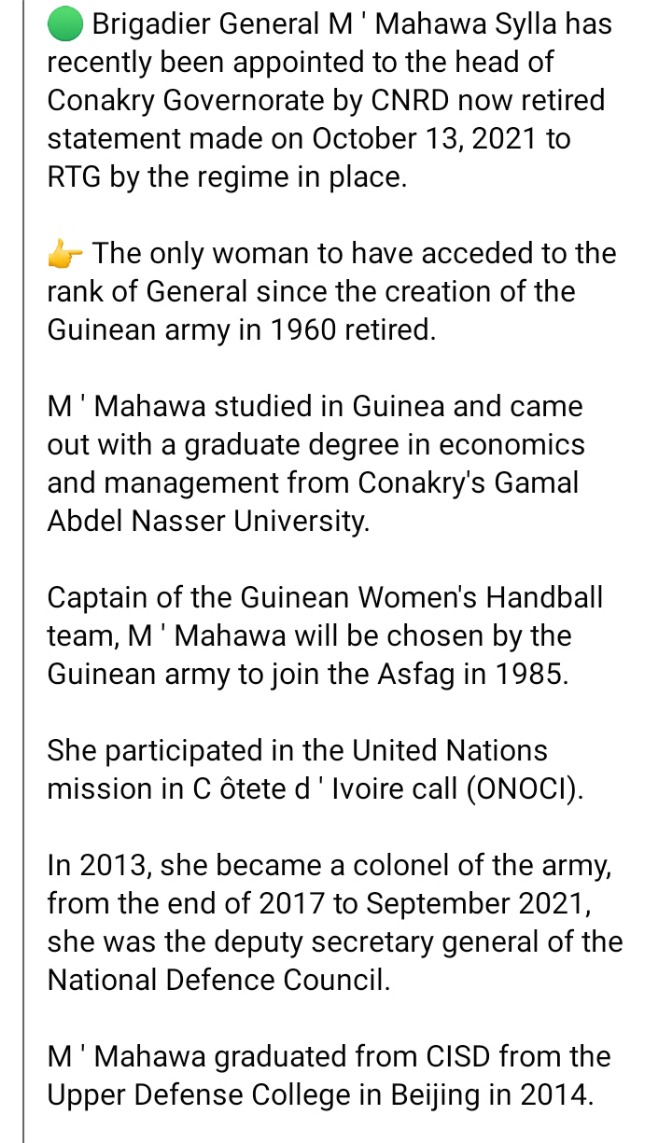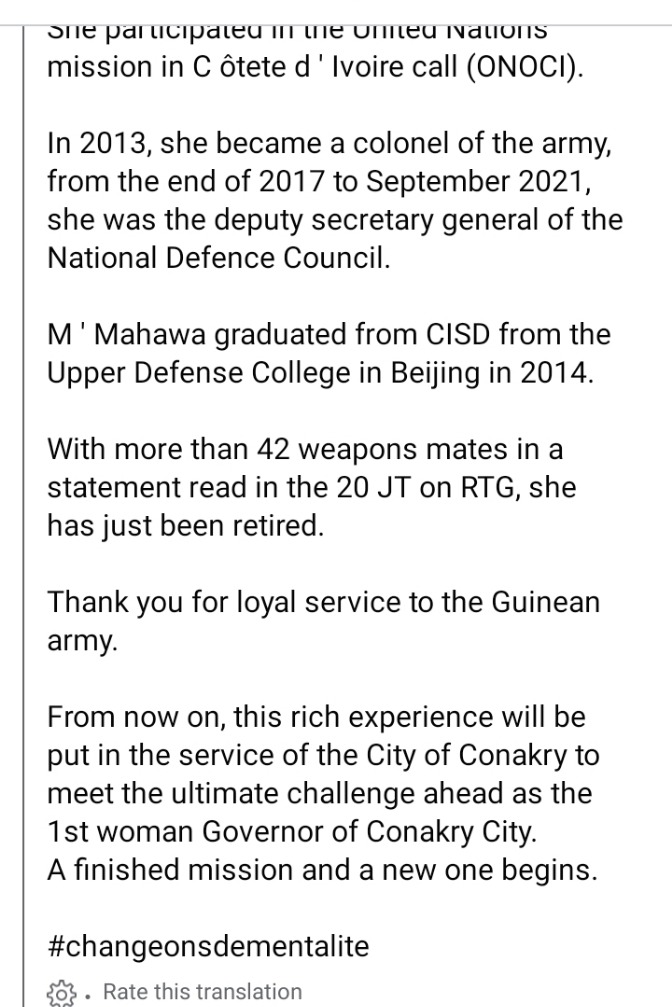 In a peacekeeping mission in Ivory Coast, she partook in it and was promoted in 2013 to the rank of colonel. Appointed as the deputy Secretary General of the National Security Council from 2017 to September 2021, she served diligently. In China, she studied in the Upper Defense College situated at Beijing to enhance her military knowledge.
This lady rose through the ranks and has become an icon to ladies within her country. Madam Sylla is an industrious daughter of the land, her expertise will be of benefit to young ones. After many years, she has been retired and is currently appointed by the Junta leader, Colonel Mahamady Doumbouya as the first woman governor of Conakry city.