Nobody can deport me, not even the president, how much more you fufu funu; Twene Jonas Jabs Afia Schwarzenegger
Until someone wakes up to speak on behalf of the youth and demand for things to change, change won't come. One has to sacrifice and be bold to become the voice of the voiceless.
Who has the bravery and the courage to speak up? This is none other the the man Twene Jonas, the fearless soul who says it exactly as it is without mincing words.
Twene has spoken once again and touched on a couple of issues confronting the nation. He also vented his anger on some celebrities who have misconducted themselves from his point of view.
Speaking from his New York base in the evening, the youth activist urge the big men to purchase body cameras for police officers to monitor their activities because we are capable of equipping them not to use the money for unnecessary things.
He urge the police to exercise restrain when dealing with protestors and never ever repeat that mistake of killing civilians or else they will hear from him.
He opined "Everything in heaven is nice and prospering than in Africa. Why should you say I ordered the soldiers to go to Ejura to calm things down and he wants to shield those guys.
This is not right. Life is good in heaven and the uniform you wear is to serve. The fact that you carry a gun, doesn't mean you should shoot anyhow".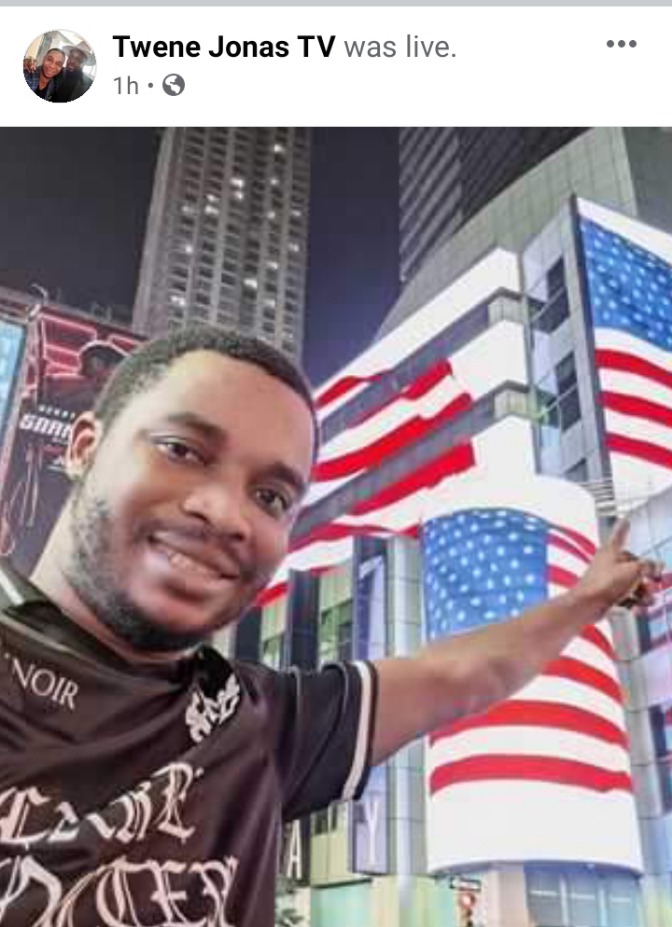 His rantings got to the turn of celebrities and notable among them was Shatta Wale and Afia Schwarzenegger. Twene described Wale as one who plays "noise songs" and if he jokes he will end his career.
To his arch rival Afia Schwarzenegger, he posited "Nobody can deport me to Ghana, how much more you. If not for juju which man will sleep with an ugly thing like you."
He continued to used unprintable words on the comedienne and called for the Food and Drugs Authority to immediately stop her from manufacturing the sachet water because she is not clean.
You can watch the video below
https://m.facebook.com/story.php?story_fbid=205121718179280&id=100050624463387