Photos: Avemaria JHS holds first Electoral Commission-supervised elections
Ghana has been described as a beacon of democracy in Africa by her peers, especially in the last couple of years. Currently, democratic practices have been adopted by most identifiable institutions in the country.
Giving credence to this is how the management of a Junior High School located at South Odorkor Estate, Avemaria School Complex, invited Electoral Commission (EC) officials of the Ablekuma West Municipality in Accra, to supervise the school's prefectship elections.
Though the school, has been organizing elections successfully in the past without the Electoral Commission's supervision, the authorities considered inviting the elections body to afford the students the opportunity to learn more about the functions of the EC.
In view of this, one week was set aside for the elections to enable candidates contesting for various positions in the School to campaign.
The EC officials used the opportunity to sensitize the children on voting regulations.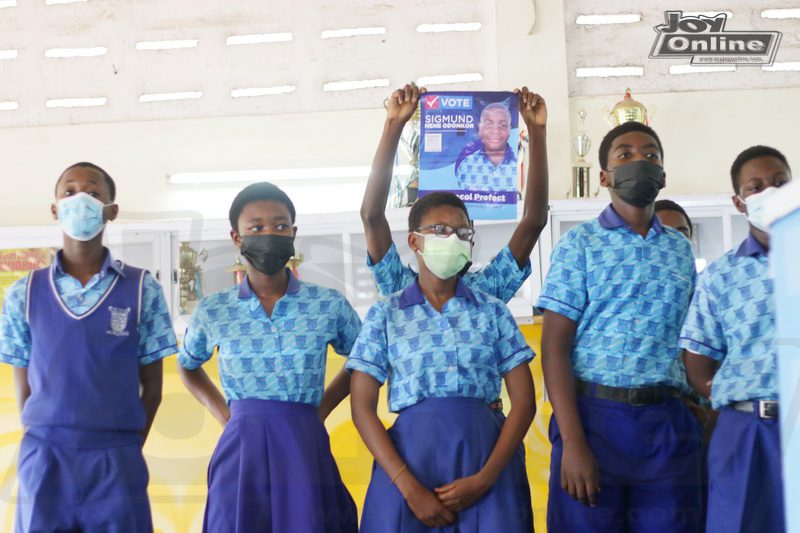 On election day, the EC officials demarcated the voting area and positioned the ballot boxes for the electorates to vote.
Speaking during the election, the Head Master of School Mr Daniel Ayivor expressed his gratitude to the Electoral Commission for accepting their invitation to supervise the keenly contested elections.
Mr Ayivor said after a discussion with the teachers, it was agreed that this year's elections should be organised in a unique and practical manner. This involved contestants being allowed to paste their campaign posters on the School's notice board.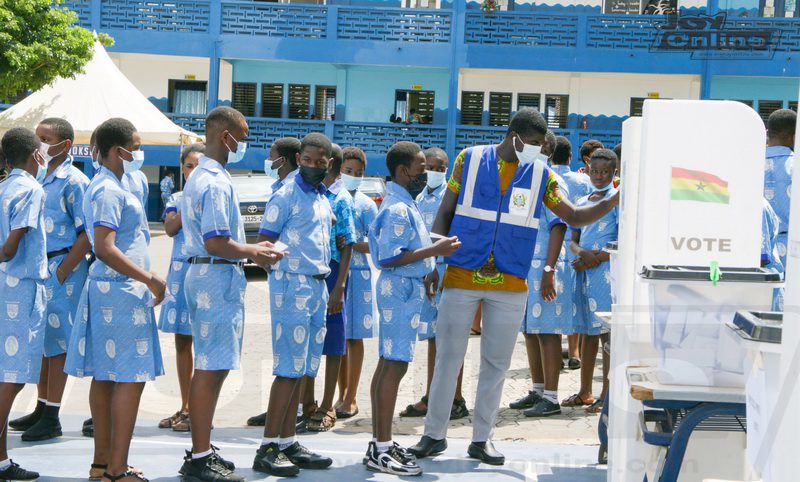 "The level of education we wanted the children to have was something which was going to be the first of its kind in the history of the school, where Junior High School candidates wrote their own manifestos, did their own campaign within the school with every aspirant soliciting for votes," the Headmaster said.
The aspirants read their manifestos at the Assembly hall before the student body and answered questions posed by the electorate.