Today Marks Exactly 1 Year 99 Guineans Were Massacred While Protesting Against Alpha Conde
The African continent will remember it's sons and daughters who have perished either at the hands of the white colonists or by their own people.
How many lives should be lost for decency to prevail in our democratic settings? For how long will African leaders learn and understand that abiding by the Constitutionally mandated term in office is a panacea for peace? 
More: Mamady forces Military Generals believed to be Alpha Conde's loyalists into retirement
African tyranny turned a single day into a decade of torture and cruelty which the good people of the continent will forever remember.
Alpha Conde became the dictator of Guinea who plunged the country into a state of anarchy when he manipulated the Constitution and connived with his close partners in government to grant him a third term in office.
This compelled the masses to organize protests across the country and this will mark one of the darkest phases in the history of Guinea.
During his administration, governance critics who dared to speak against some bad practices were arrested. The government seized control of some of the media stations while numerous human rights violations were committed.
In Collaboration with his supporters, he solidified his reign on power by attempting to subdue all forms of dissent but he didn't know this would only bring about his downfall. The oppressed would soon rise up and take a revolutionary role in ending his reign.
This was just a year ago when 99 people of Guinea were massacred for demonstrating in the streets with scores injured. This day has left an indelible mark in the minds of those who experienced the brutalities of his reign and they will never forget. Out of the 99 people who died, it is only 84 who have been identified and remembered today.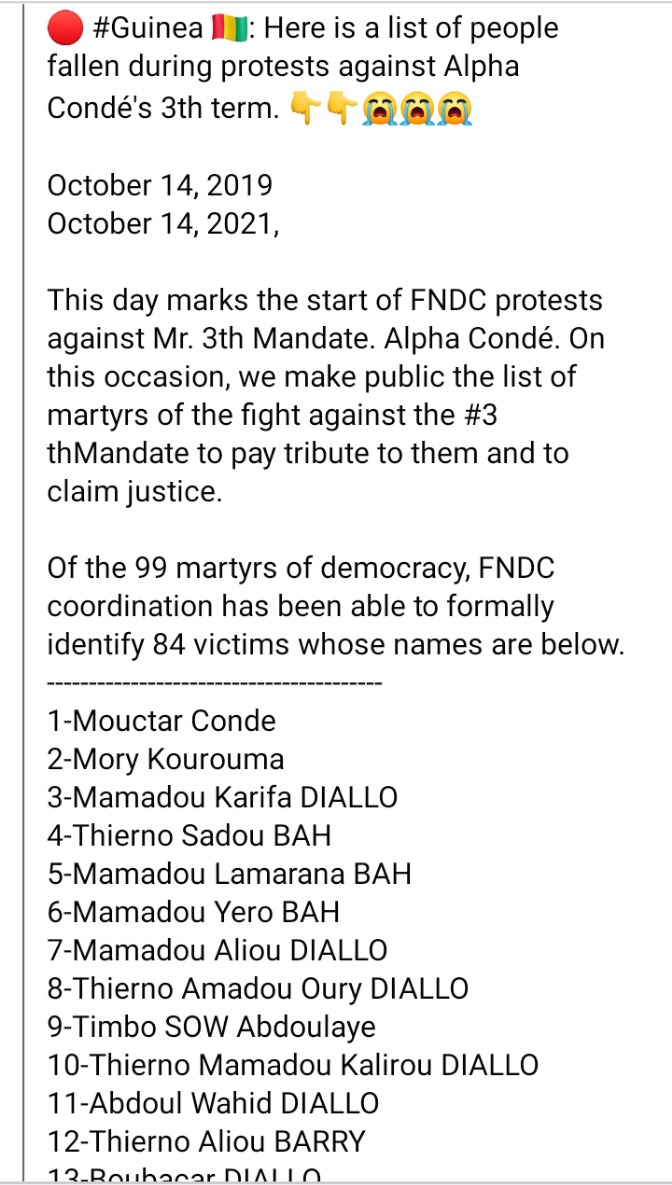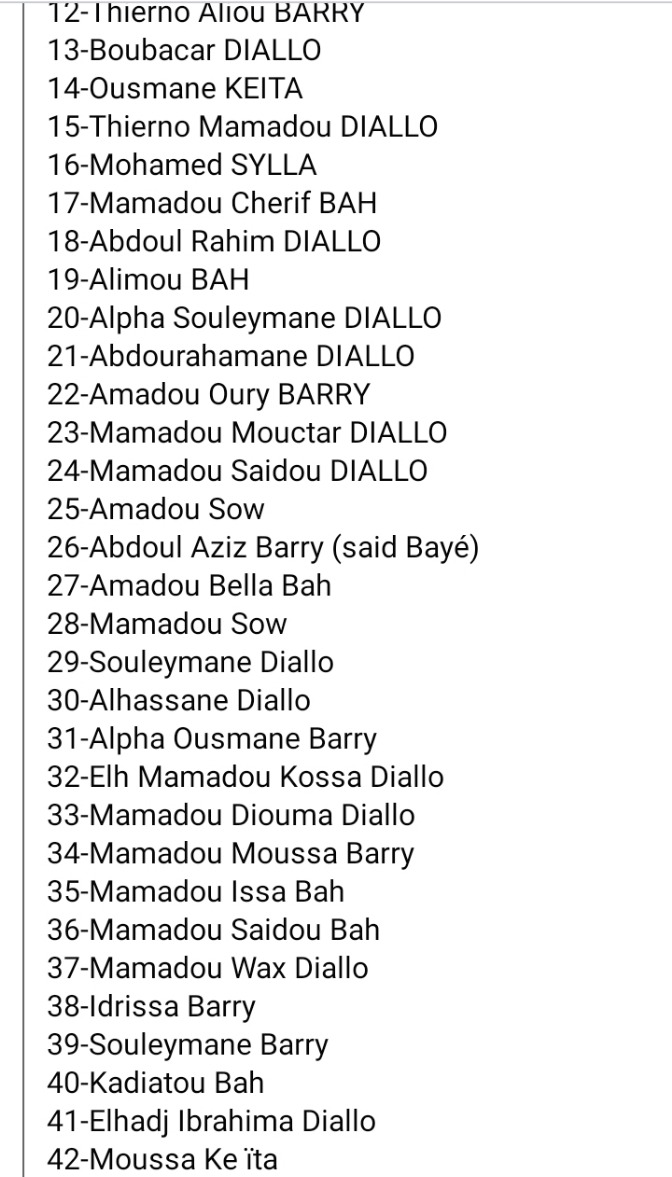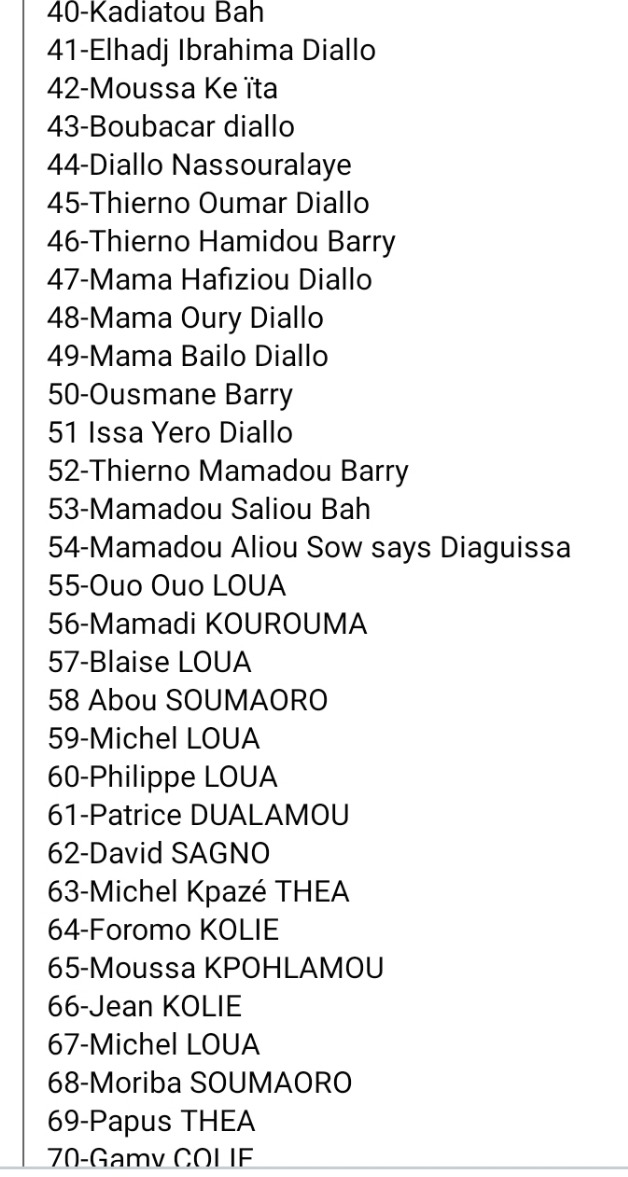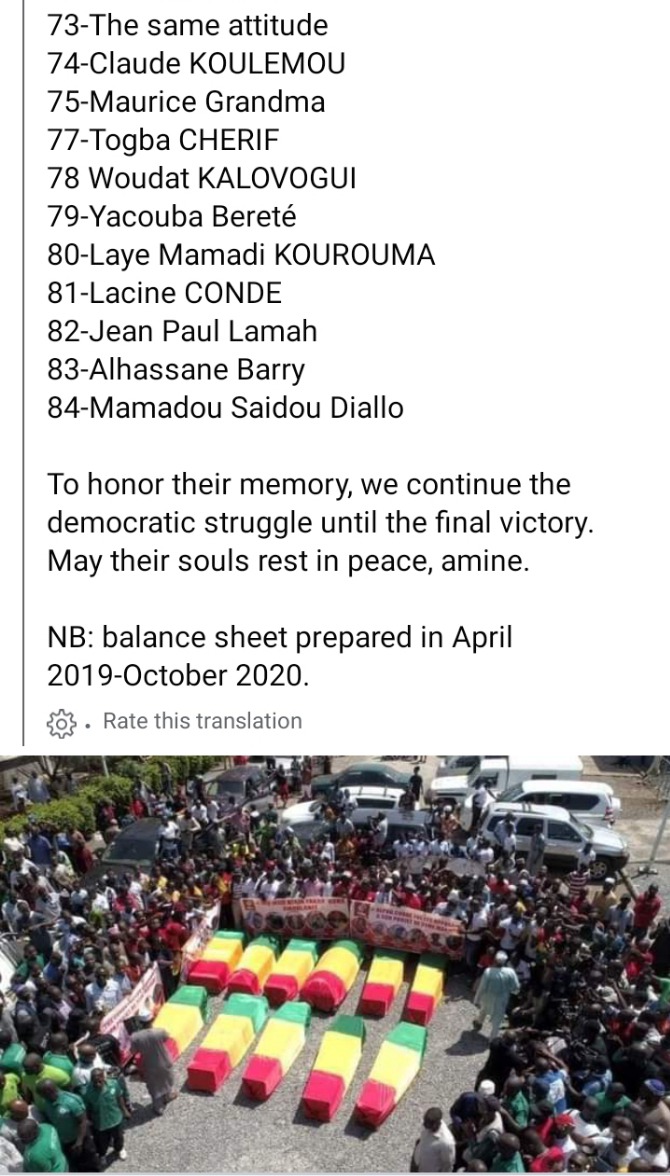 In honor of their memory, democratic struggles will continue across the length and breadth of this continent until victory is assured. Rest well in peace. We salute you all.
Source: cbgist.com