We do not want war in Guinea, we demand the release of Alpha Conde: RPG executive warns Doumbouya
Alpha Conde's RPG party on Wednesday, the 3rd of November 2021, organized a press conference to raise concerns about the current state of the deposed President and the elections which are supposed to be organized to return the country to a constitutional rule.
In attendance were dignitaries such as the women's organizer, spokesman, chairman, secretary and other supporters who were cladded in party colors.
Most of the issues raised bordered on the health issues of Alpha Conde and his party executives demanded his immediate release citing his old age and ill health as a pretext for the coup leader to free him.
This was made known by Amadou Damaro, a top executive of RPG. In the meeting held, another issue was raised and the party loyalists made a strong statement that no matter what, RPG will emerge victorious if elections were to be held today.
Alpha Conde when he was in power ordered the security agencies which killed more than 300 Guineans during demonstrations against his third term and lots of them were jailed but subsequently released by the Junta government. After changing the constitution, he wanted to stay in power forever.
Many critics of the deposed President have indicated that he didn't see his advance age and deteriorating health situation when he decided to violate the constitution and ran for a third term.
They rather supported him to maintain their grip on power for their selfish interest. He should be detained to teach others with the same ideas a bitter lesson.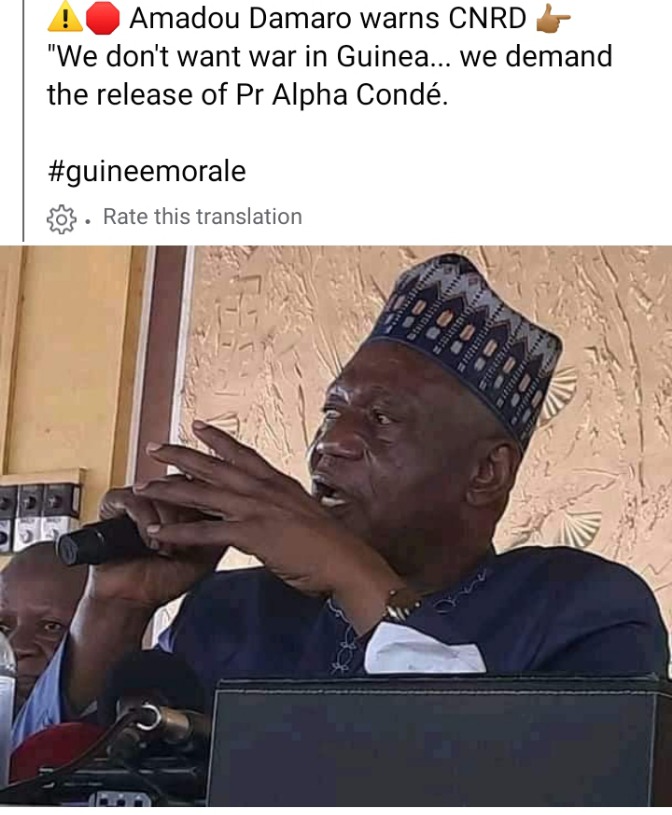 Others posited that he must stay detained, these leaders infringe human rights and they enjoy their lives at the expense of majority.
They were to to urge their political leader not to change the Constitution. The former president is not in detention, but at a saved home so let those hungry guys stop bothering.
They should jail him for life due to his crimes against humanity, corruption and the illegal altering of the Constitution