Photos of seven of Dombouya Special Forces who died during overthrow of Alpha Conde finally emerges
There can never be war without bloodshed and killing. The mothers will surely lose their sons and daughters, wives their husbands, children their fathers and sisters their brothers. Numerous soldiers will be at the battle field and the bullets will be flying, who will survive or die remains a mystery, so let's prepare for the inevitable.
Martin Luther King once said something about war, "it is not the words of our enemies that will count but the silence of our friends." The words of this human rights activist and reformer has proven to be true as multiple casualties were registered between the special forces and the presidential protection guard on the 5th of September 2021 assault on the Sekouh Toureh presidential palace. The Palace was housing the then President Alpha Conde.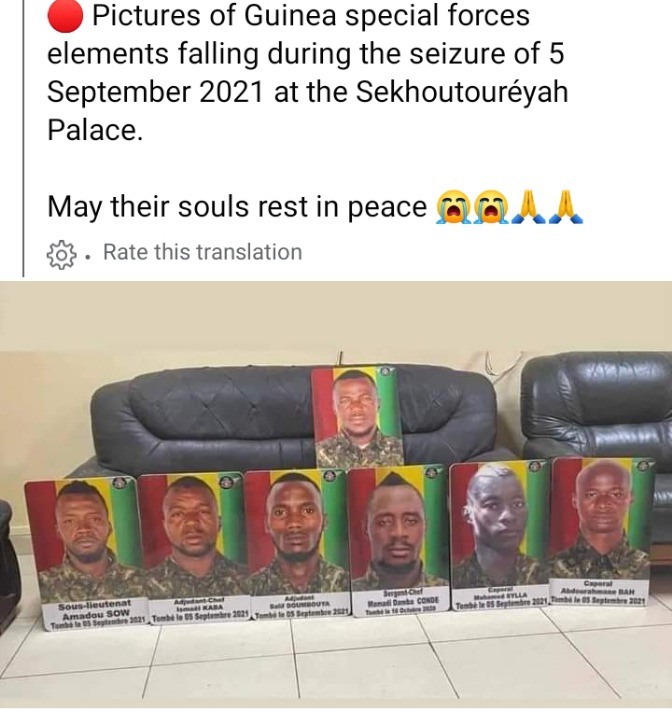 Initial reports indicated that, the presidential guards which sworn to defend the president to their last blood in an attempt to protect President Alpha Conde lost about six men. They fought very hard back at the Guinean special forces who led the coup d'ta, headed by the junta leader Col. Mamady Doumbuya on that Sunday.
On the special forces side, the number of casualties had remained unknown but reports has it that about seven of the combatants also lost their lives. It was a truly a painful experience for these soldiers. President Alpha was overthrown by his own presidential guards.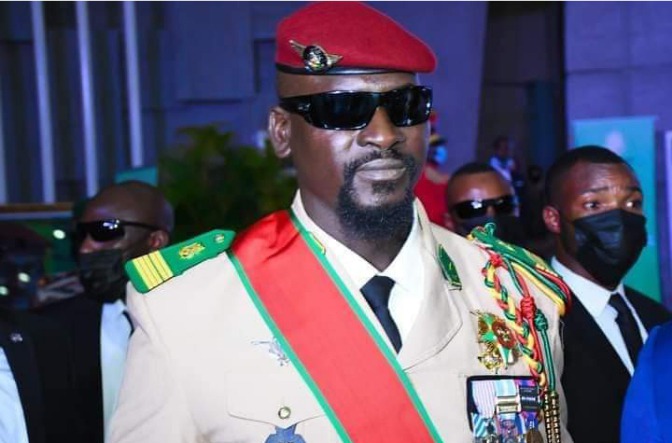 A few months back, the then Guinean President Alpha Conde ordered Parliament to ratify a bill to increase his salary and reduced salaries of civil servants with the military also in addition. He defied the original constitutional mandate to extend his 2 terms to 3 and he won the election.
When people protested, he released the security services on them and several people were killed or injured. The junta leader, Mamady Doumbouya cited widespread corruption and abuse of power as his reasons to stage the coup.