Video;The Only Father I Have Known; First Sunday Church Service At The Synagogue After The Death Of TB Joshua
– First Church Service at the Synagogue Church after TB Joshua's death
–Congregants attend church service in huge numbers
– TB Joshua is eulogized
The past few hours has been very difficult for the family, Church members, fellow ministers of the word of God, dignitaries and sympathizers about the death of prophet TB Joshua.
The founder and leader of the Synagogue Church Of All Nations unexpectedly passed on to eternity. His death has really sent shockwaves across the length and breadth of the globe.
Who would have thought death could lay it's icy hands on the revered preacher at such a time of his pastoral work? Well, death is no respecter of person and it is inevitable. First Church Service has been held at the auditorium with hundreds of congregants in attendance. This clearly shows the love and reverence they had for the preacher man. As to whether he lives or dies, their loyalty is to the church.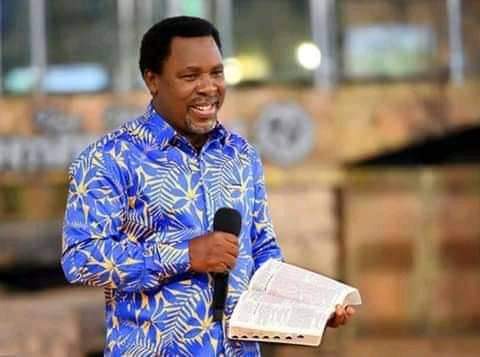 The new preacher sermonizing touched on some sensitive topics. He said " There is time for everything. A time to be born and a time to die. A time to plant and a time to harvest. God does not need our permission to do what he wants to do. This is the only Father I have known and is gone. This is the man I have looked up to over the years that has added to my life."
He continued by saying "my father, my father, the chariot of fire. The whole world has lost an angel, a general in God's army. A man of love. A father to the fatherless who has always been there for the people of the whole world. A prophet is not honored in his own country."